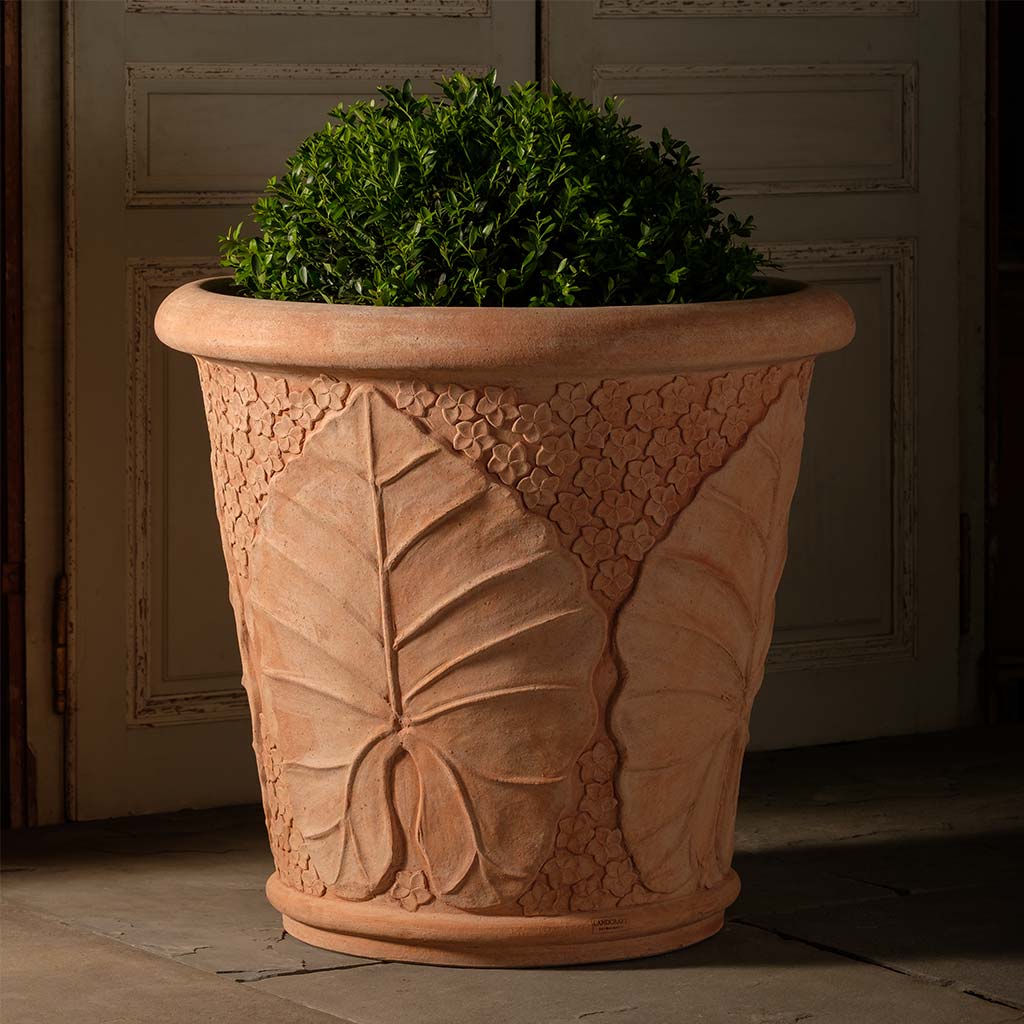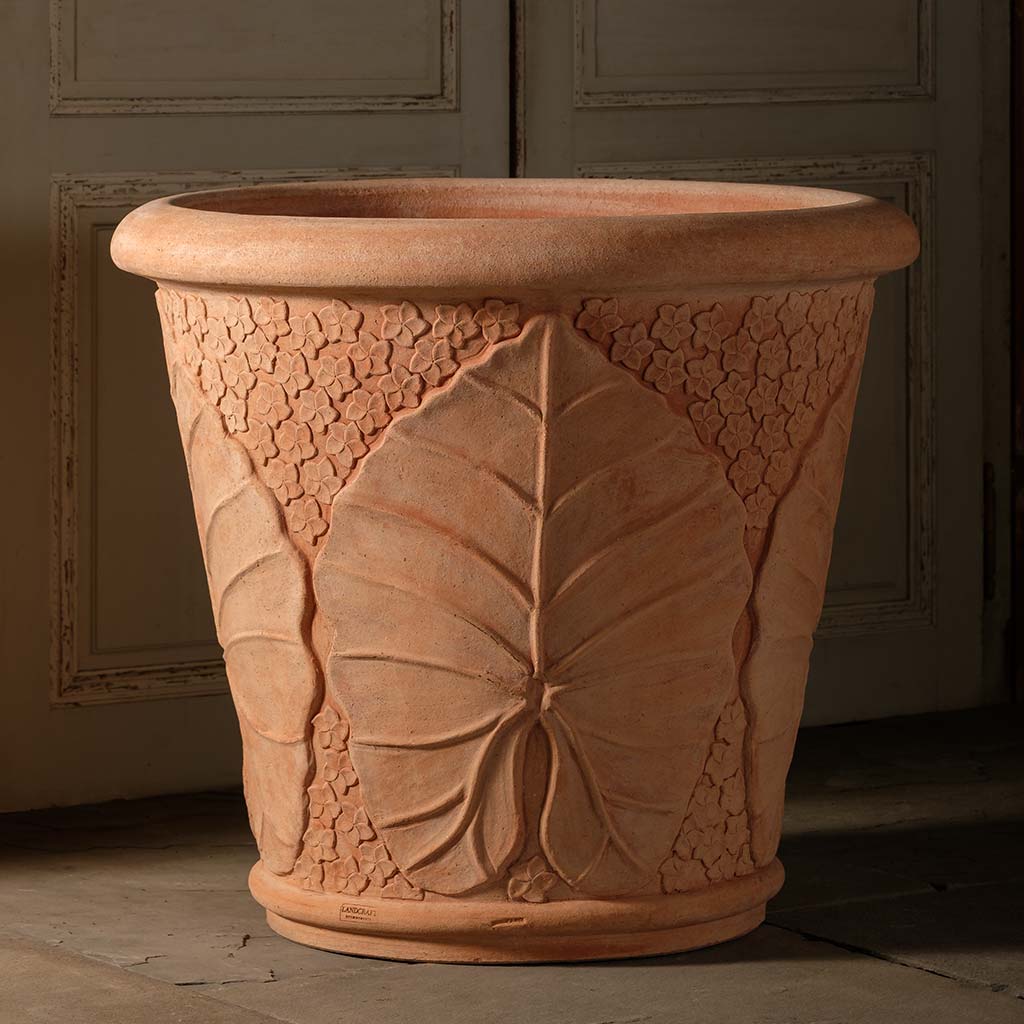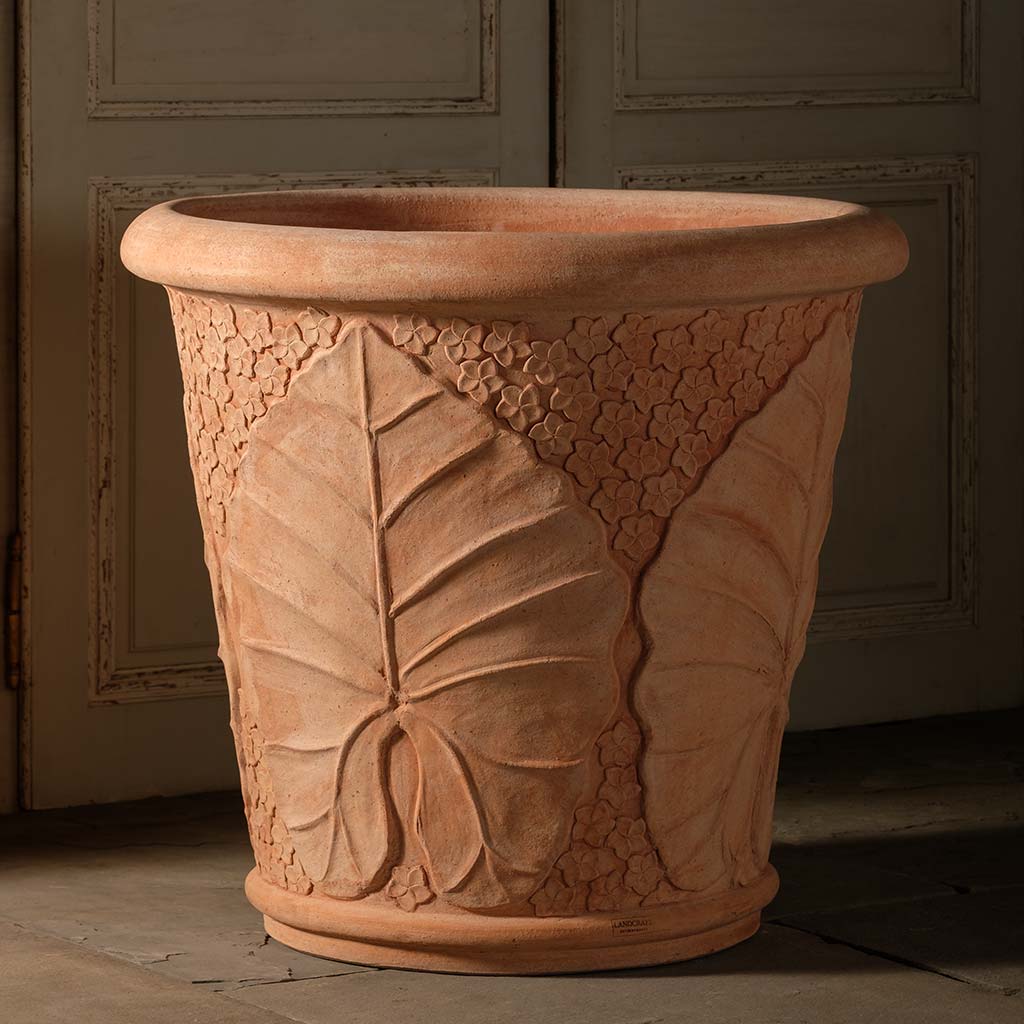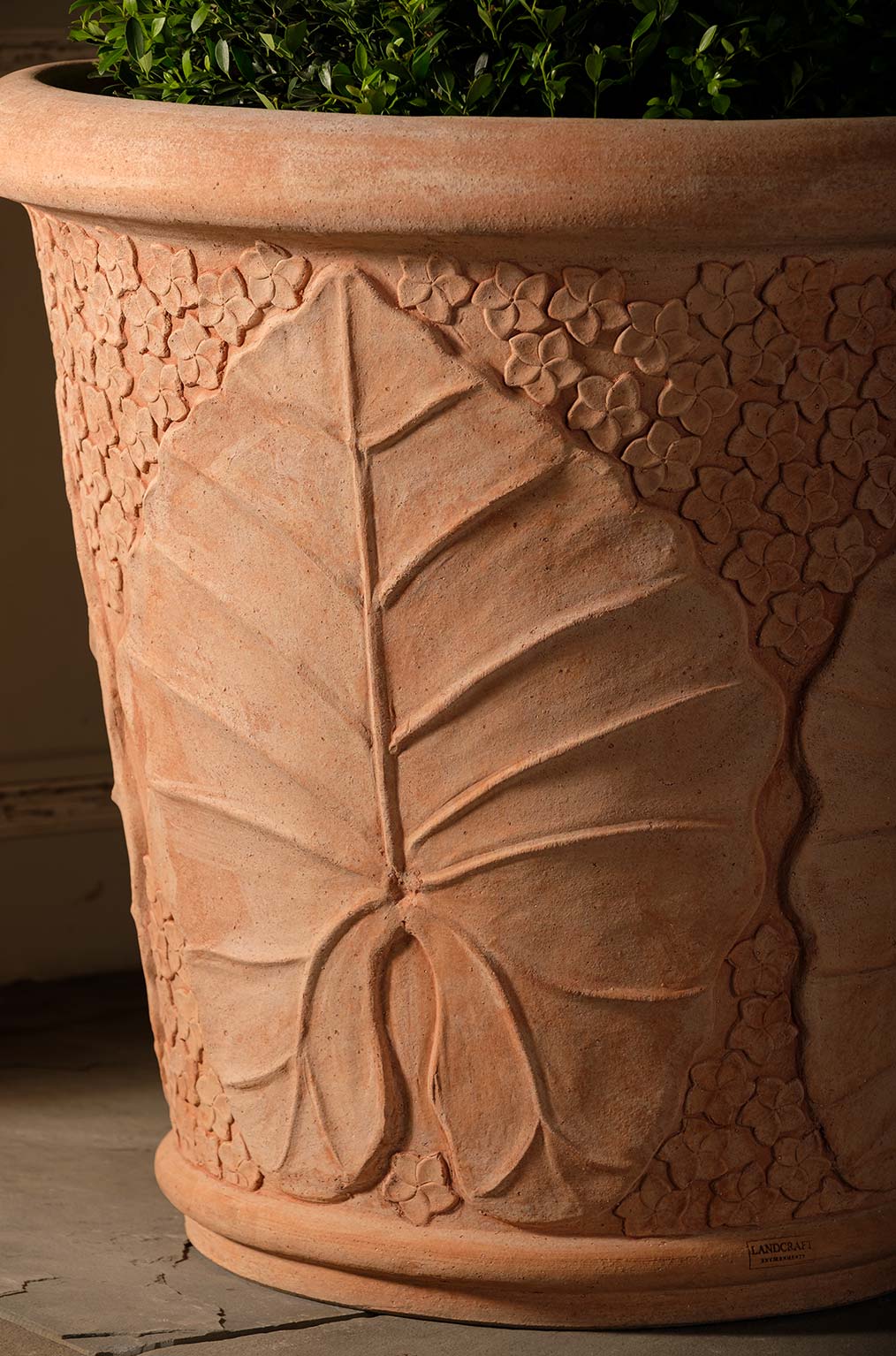 Landcraft Pot by Dennis Schrader
A plantsman's plantsman. That's Dennis Schrader. He is one of the foremost experts on tropical plants, the co-owner and operator of the renowned specialty nursery Landcraft Environments, an extraordinary garden designer and author of "Hot Plants for Cool Climates" and "Extraordinary Leaves". Having composed thousands of container combinations, Dennis knows what a great pot can do for the plants. He designed the Landcraft Pot with functional beauty in mind. The large Alocasia leaves surrounded by the modest but exotic five petaled Frangipani flowers are a nod to the plants that he grows and loves.
30"Ø x 28"h (25"Ø)
Measurements in parentheses refer to interior diameter; all other numbers refer to exterior dimensions.
Handmade, Italian terracotta from Impruneta. Frost proof.
WEDGES - Large
SAUCER - 24"
Item's size and weight require Freight shipping service, calculated and confirmed at Checkout.
Seibert & Rice Fine Italian Terra Cotta pots are the highest quality terracotta pots available in the world. They require very little maintenance and should last for generations. These Italian terracotta planters are frost proof and can be left outdoors year-round full of soil.