Seibert & Rice is the leading American importer of handmade terra cotta planters and urns from Impruneta, Italy. For over thirty years we have provided terra cotta planters and urns to America's most beautiful homes and gardens. We have placed terra cotta pots in some of the most prestigious institutions in this country, including the Metropolitan Museum of Art, The New York Botanical Garden, Longwood Gardens, Biltmore Estate and the Boston Public Library as well as private homes, large and small, throughout North America, we are very proud of our reputation as the leading supplier of the finest terra cotta in the world.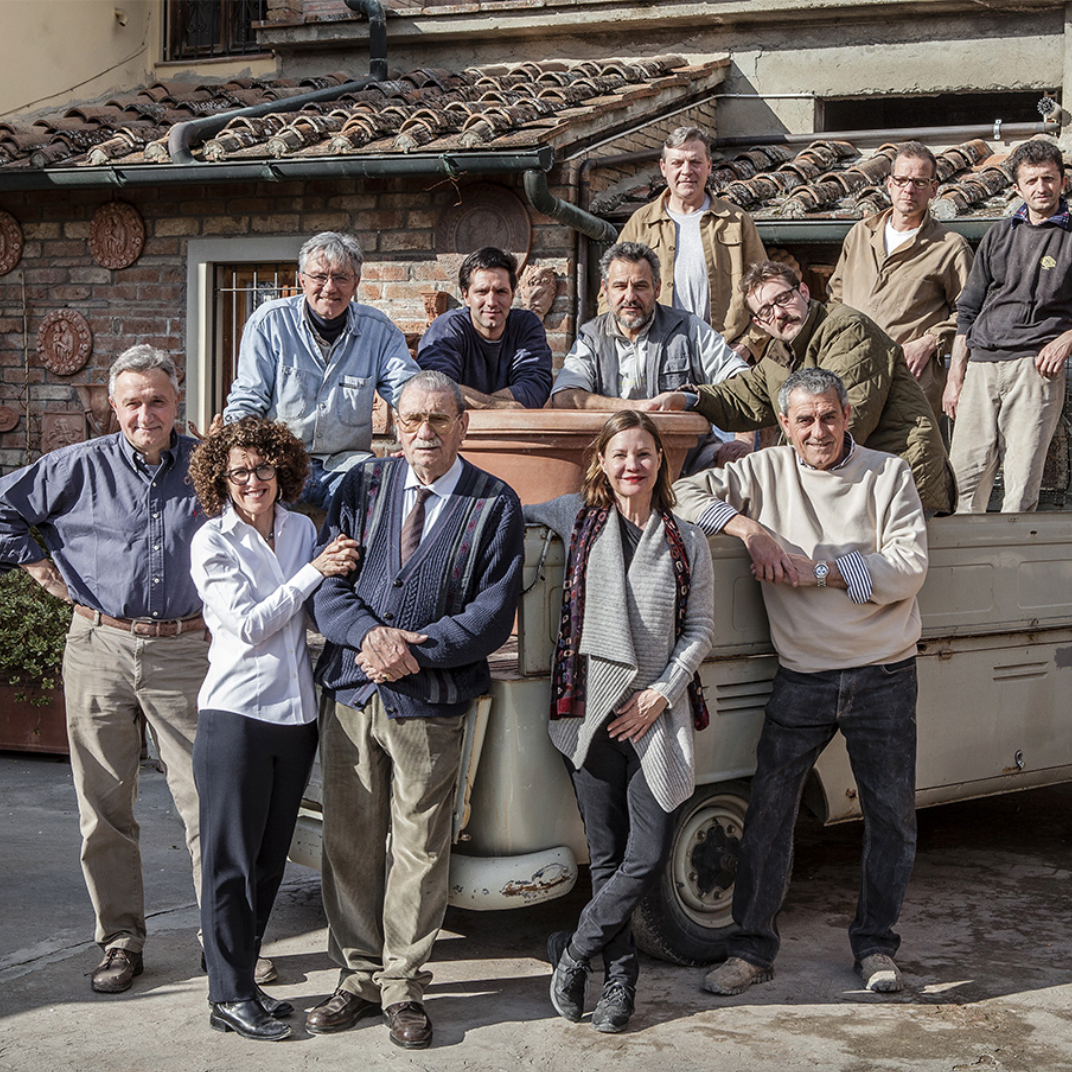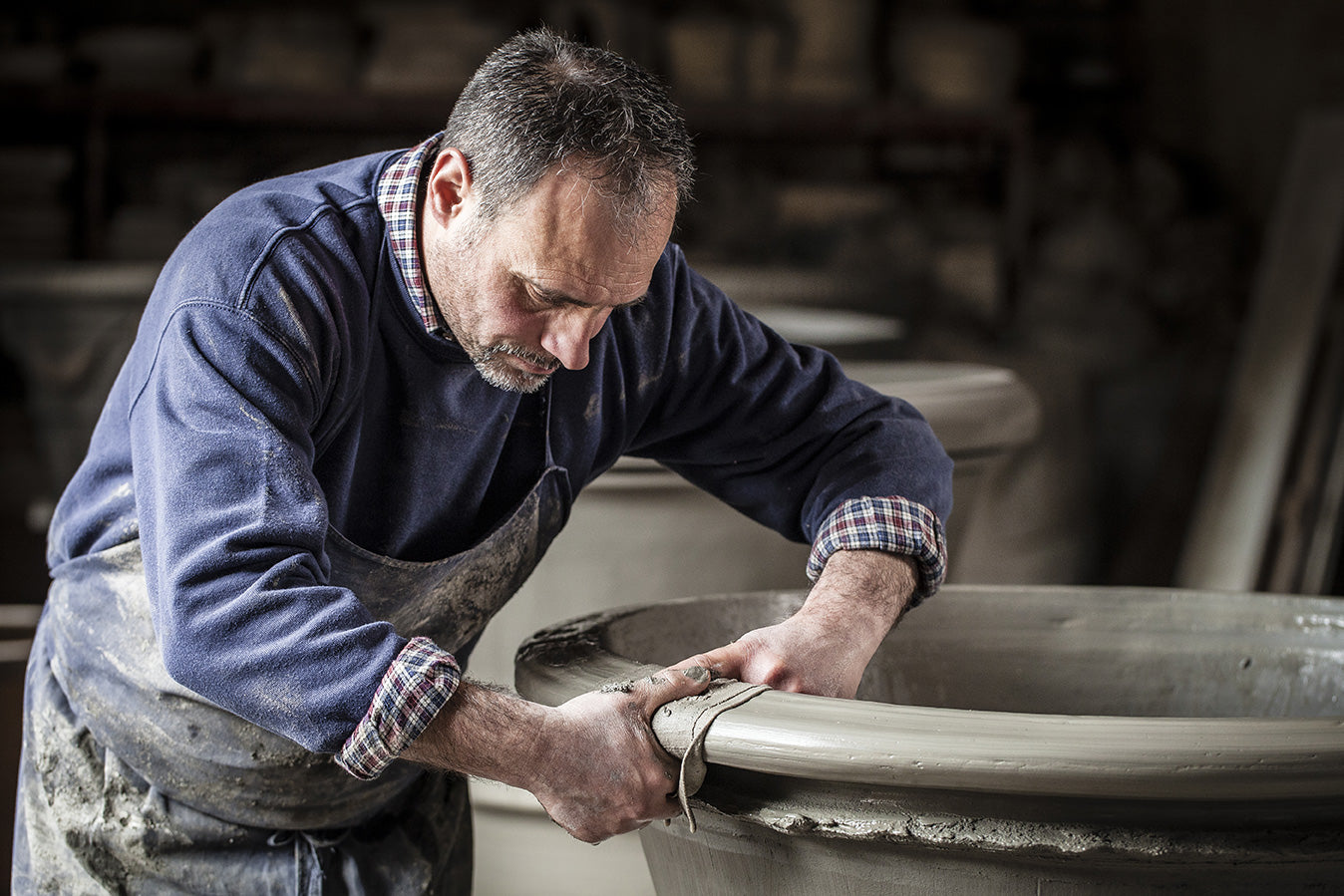 When Seibert & Rice was founded by Lenore Rice and Mara Seibert in 1994, quality terra cotta pots were not readily available in the United States. Indeed, Lenore and Mara created a small sensation when they introduced their first collection of handmade Italian terra cotta flower pots at the New York Flower Show in 1995, where Seibert and Rice won Best in Show. Very few Americans had seen Impruneta terra cotta outside of Europe. Other than a few connoisseurs, most had never even heard of Impruneta or its age-old traditions of fine handmade terra cotta. At first, our customers had a hard time believing that Impruneta terra cotta was really frost proof. But eventually they were all delighted when the pots they left outside year-round, intentionally or unintentionally, survived cold winters unscathed.
Today, Impruneta terra cotta is well known in the United States. Seibert & Rice is proud to have introduced Impruneta terra cotta to the American market and remains the leading purveyor of Impruneta terra cotta in the United States. Over the course of thirty years in the marketplace Seibert & Rice has curated and expanded its collections with classic and contemporary designs, including our popular American Designer Collection - containers designed by renowned American designers and handmade in Impruneta. Seibert & Rice remains committed to selling only Impruneta terra cotta and supporting the heritage of artisanal handmade terra cotta.

It is, after all, the best in the world.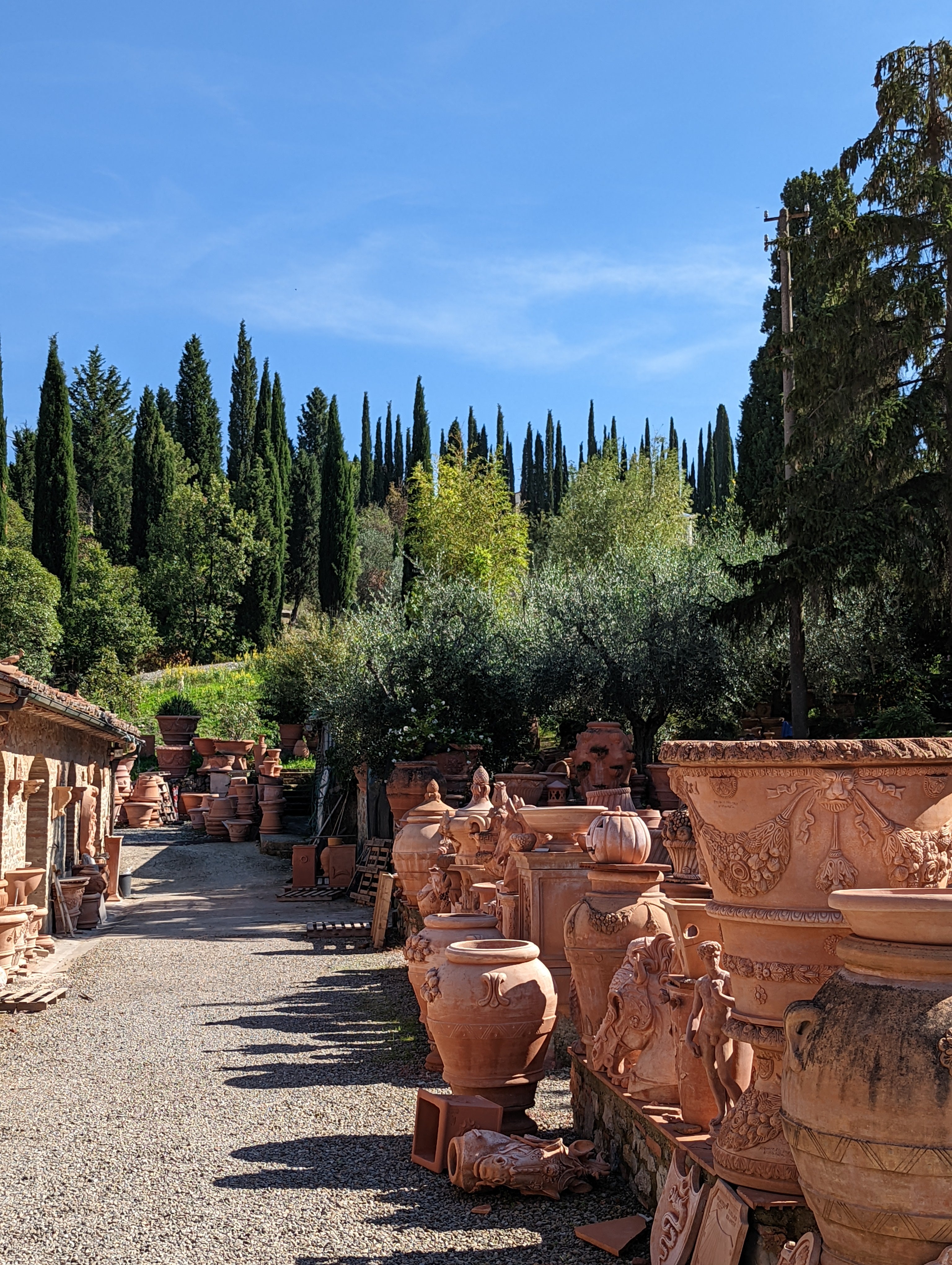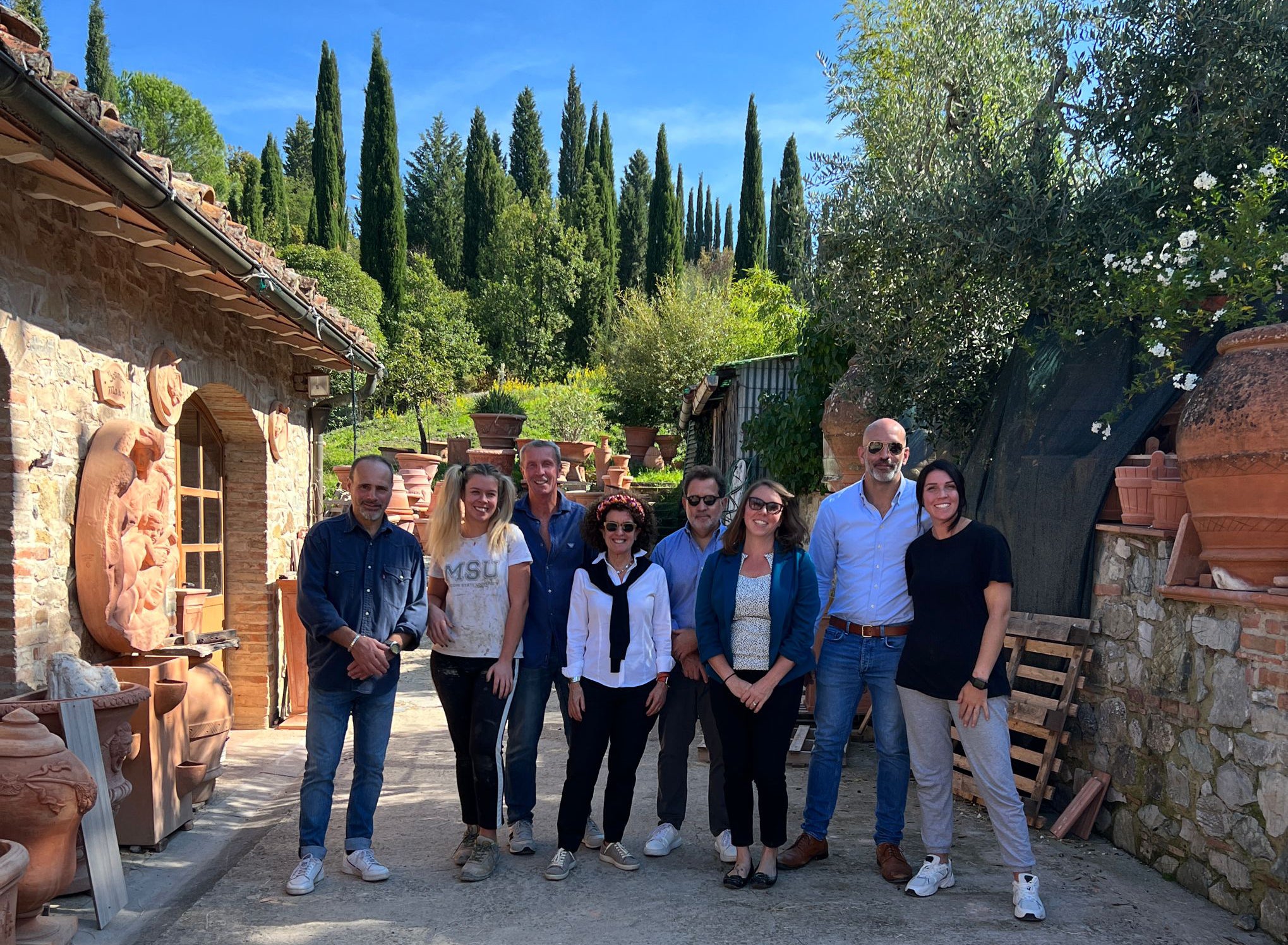 After thirty years of stewardship, Lenore and Mara, decided that it was time to pass the baton. In July 2022, Seibert & Rice was purchased by Campania International, one of America's premier manufacturers, importers and distributors of fine garden planters, fountains and accessories. Founded in 1983 as an importer of Italian terra cotta, Campania has returned to its roots and is excited to assume the helm of Seibert & Rice. As part of the Campania family of companies, Seibert & Rice will continue to be the definitive American source of Impruneta terra cotta and provide the expertly curated products and personal customer service which Seibert & Rice customers have come to expect.