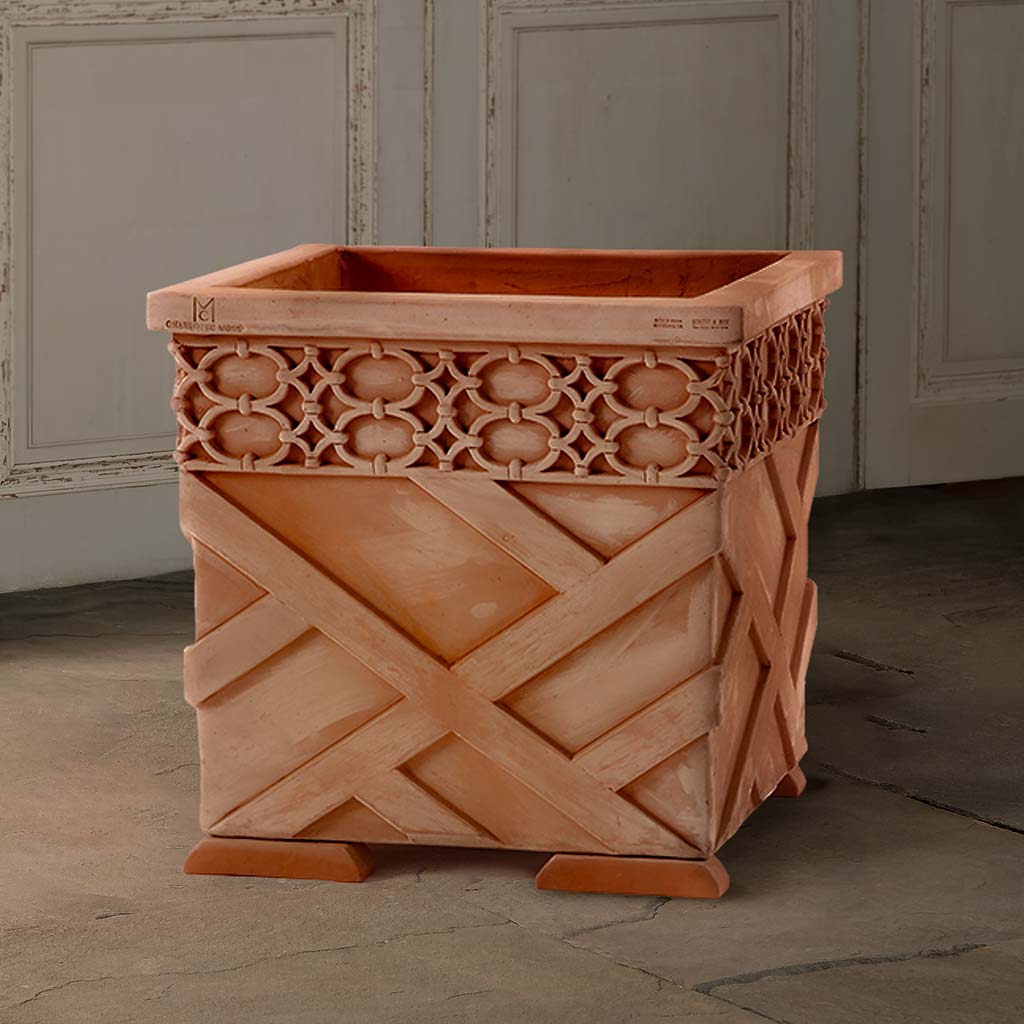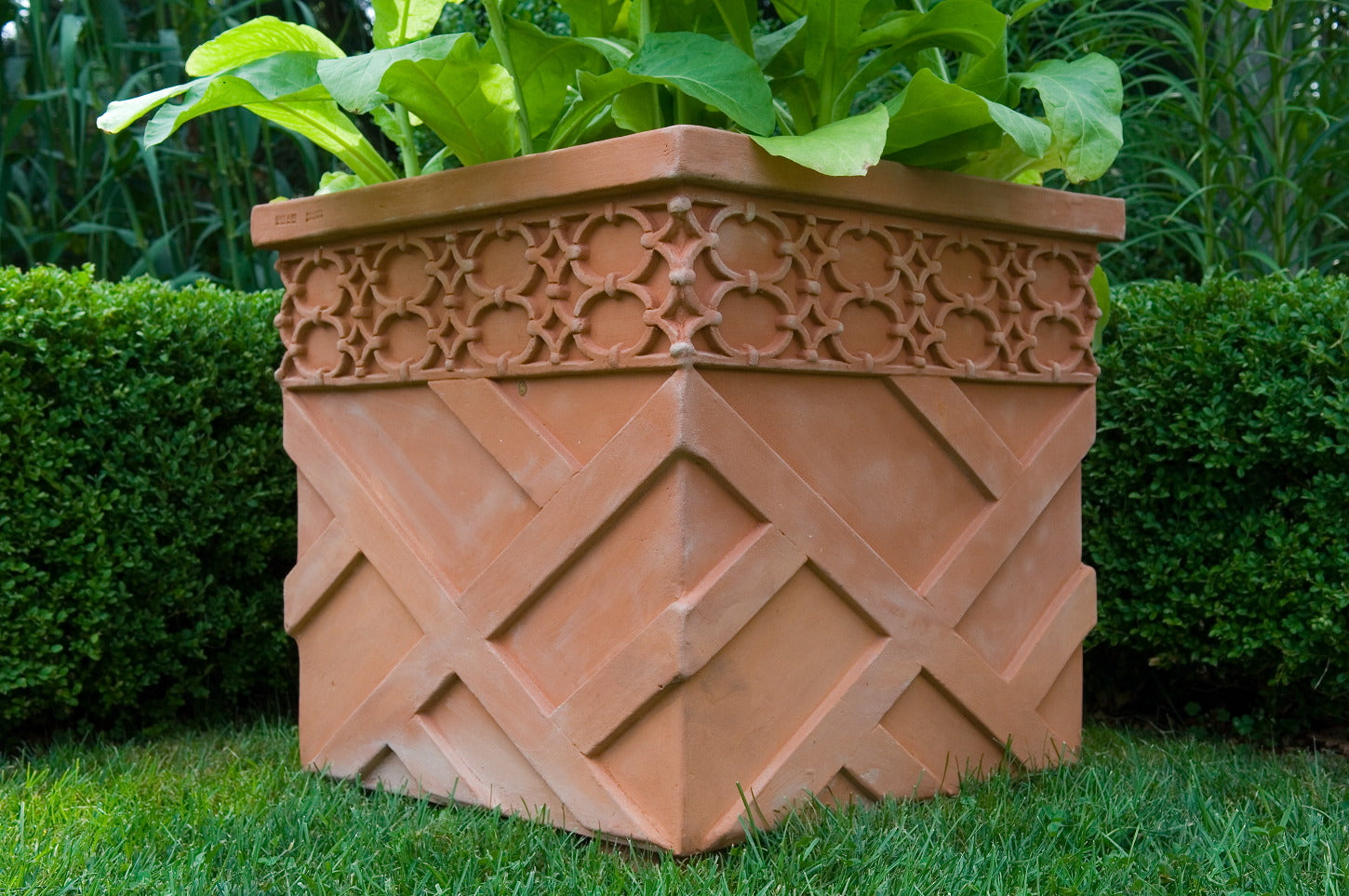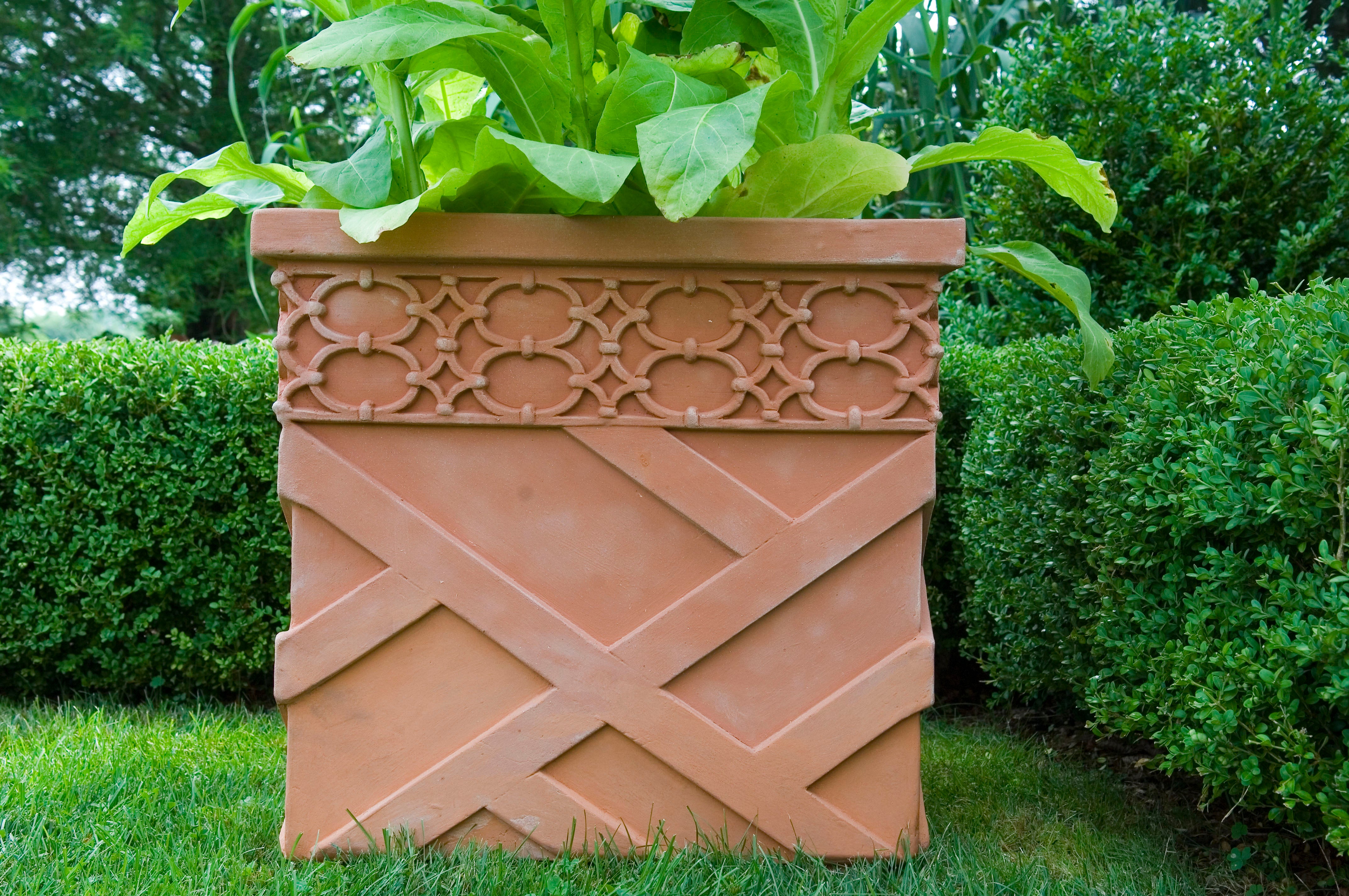 Chanteloup Planter by Charlotte Moss
Charlotte Moss is a renowned interior designer and author based in New York City. Her glorious chinoiserie planter was inspired by the Pagoda at Chanteloup in France's Loire Valley. Designed by architect Louis-Denis le Camus and built in 1775, the Chanteloup Pagoda is the only structure remaining of the chateau built by the Duc de Choiseul. "Several years ago on a visit there I climbed the seven stories by an interior circular staircase, passing by balustrades and window grilles all made from different Chinese fretwork patterns and ideograms that represent love, wisdom, and friendship. I will always associate fretwork with Chanteloup." - Charlotte Moss
20"h x 21.5"w
Measurements in parentheses refer to interior diameter; all other numbers refer to exterior dimensions.
Handmade, frostproof, Italian terra cotta planter.
Item's size and weight require Freight shipping service, calculated and confirmed at Checkout.
Seibert & Rice Fine Italian Terra Cotta pots are the highest quality terracotta pots available in the world. They require very little maintenance and should last for generations. These Italian terracotta planters are frost proof and can be left outdoors year-round full of soil.