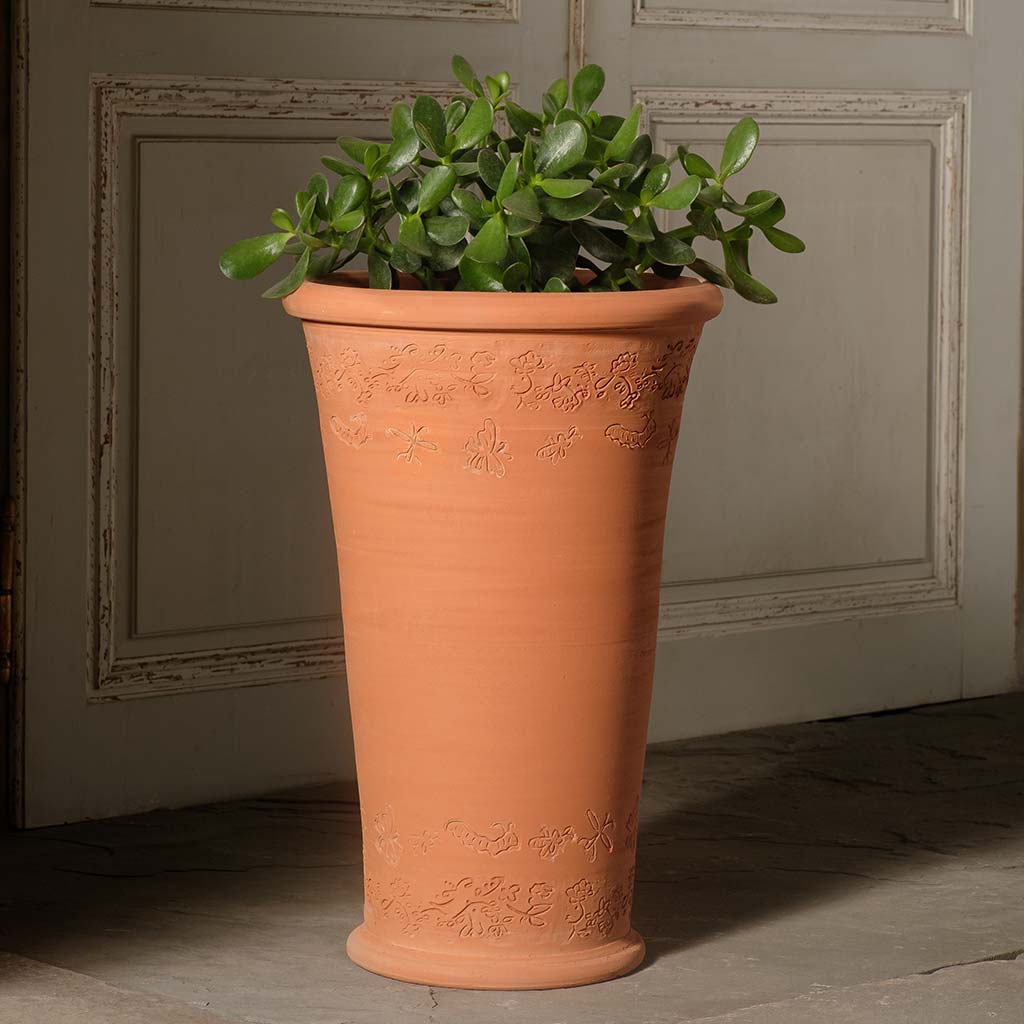 Hand Thrown Critter Pot by Abbie Zabar
"I consider my own gardens — where a clay pot is never less important than what's planted in it — when Mara and Lenore ask me to design a pot for the Seibert & Rice 'American Collection.' I draw a basic Long Tom. It grows into a Longer Tom with a thin rolled edge at the top. And another roll at the base, for balance. I doodle wispy vines. They will be incised above and below the rims. I doodle some friendly critters, homage to my coworkers in the gardens that we share. They are hand-throwing the pots that I designed, these artisans of Impruneta who don't speak any English. My Italian couldn't be worse. Yet, positioning Abbie's critters with the flying ones on top and the crawlers on the bottom, that was their interpretation. We're talking the same language, the language of the garden." - Abbie Zabar
14"Ø x 21"h (12"Ø)
Measurements in parentheses refer to interior diameter; all other numbers refer to exterior dimensions.
Hand thrown terra cotta pot from Impruneta, Italy. Frost proof.
WEDGES - Medium
SAUCER - 12"
Item's size and weight allow for UPS Standard shipping service, calculated and confirmed at Checkout.
Seibert & Rice Fine Italian Terra Cotta pots are the highest quality terracotta pots available in the world. They require very little maintenance and should last for generations. These Italian terracotta planters are frost proof and can be left outdoors year-round full of soil.