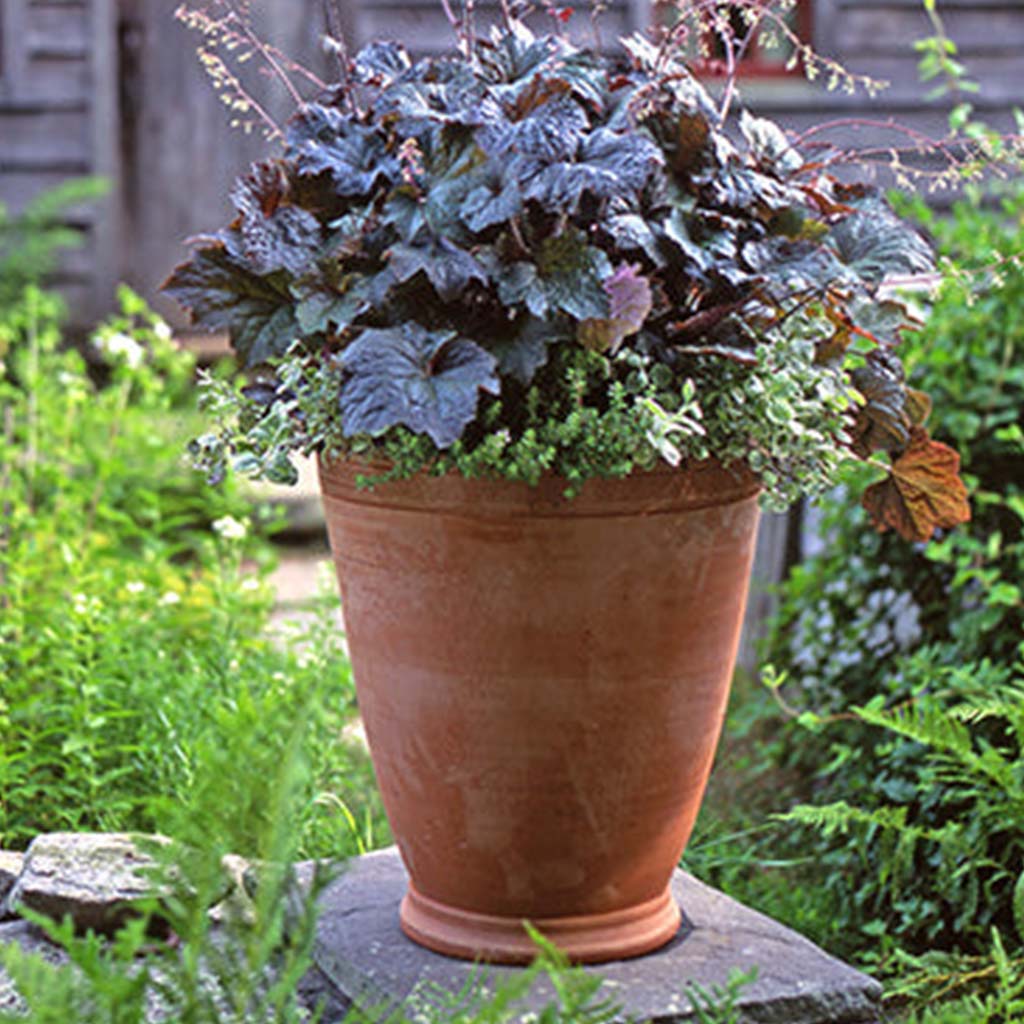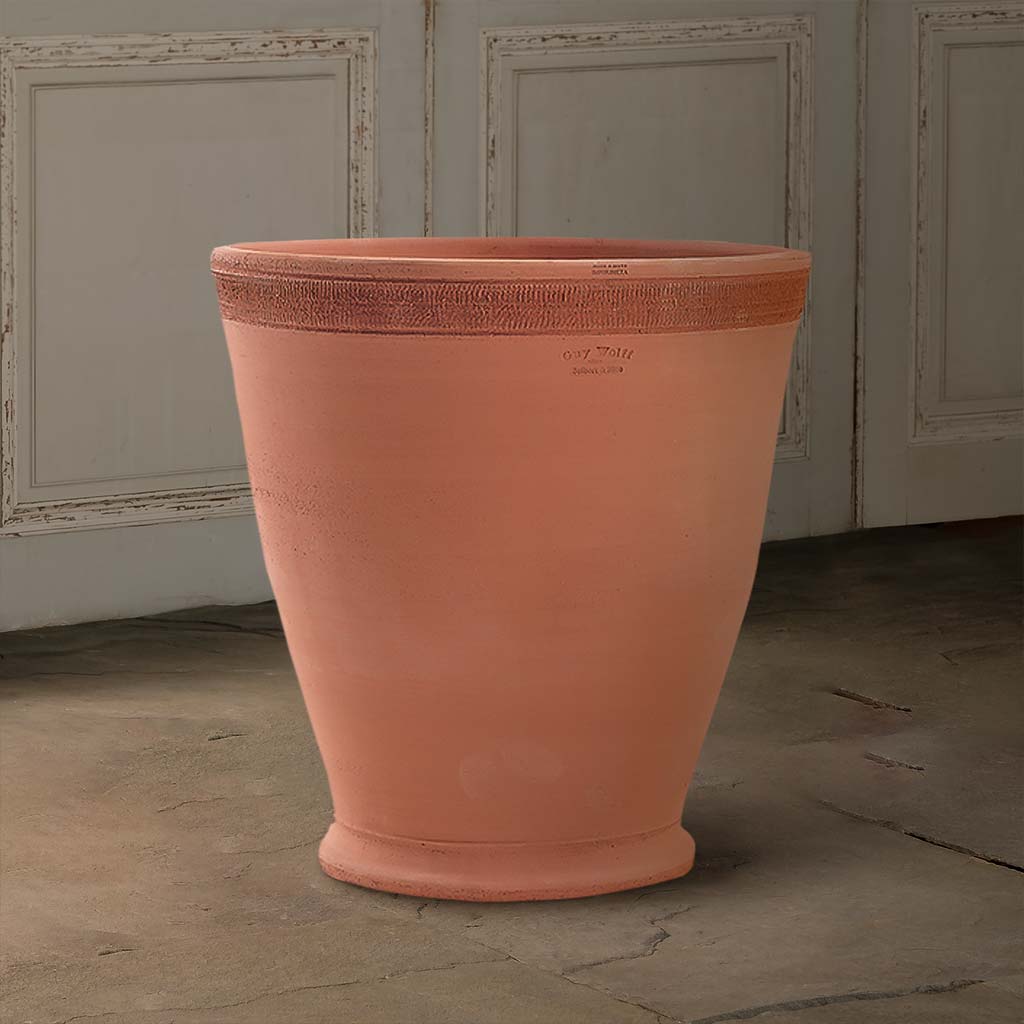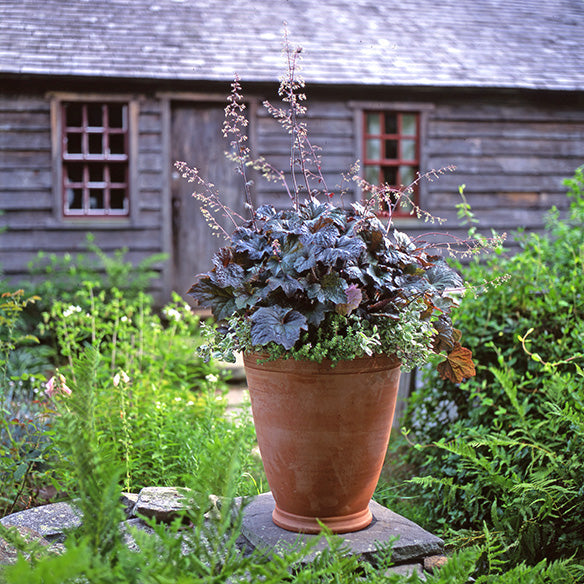 Gertrude Planter by Guy Wolff
"I am so excited and happy to have the chance to do this project with Mara and Lenore of Seibert & Rice. The work they have brought over from Impruneta has always been a joy for me to see, and I am very proud to be invited to work with them and their potters. I wanted to put together a collection of pots that had a history for American gardening and pieces that might fill a gap in our gardening community. Each piece has a personal background for me and, I hope, will answer certain problems found in vessel placement in the garden. All of the pots work well together to make a wonderful presentation. I am so proud of them and look forward to seeing pictures of what you, the gardener, do with them. Yours in clay!" - Guy Wolff
17.5"Ø x 19"h (16"Ø)
Measurements in parentheses refer to interior diameter; all other numbers refer to exterior dimensions.
Frostproof terracotta. Made by hand in Impruneta, Italy.
WEDGES - Large
SAUCER - 14"
Item's size and weight require UPS Oversize shipping service, calculated and confirmed at Checkout.
Seibert & Rice Fine Italian Terra Cotta pots are the highest quality terracotta pots available in the world. They require very little maintenance and should last for generations. These Italian terracotta planters are frost proof and can be left outdoors year-round full of soil.