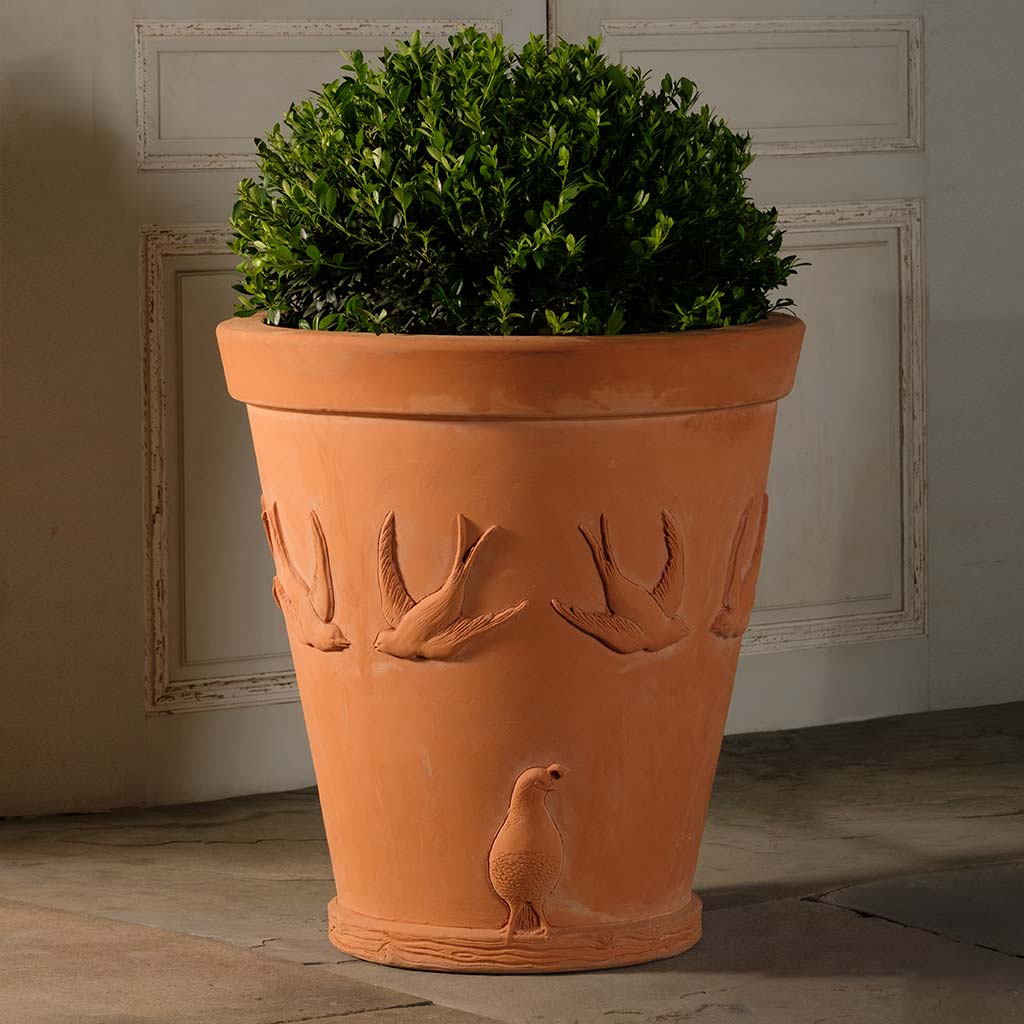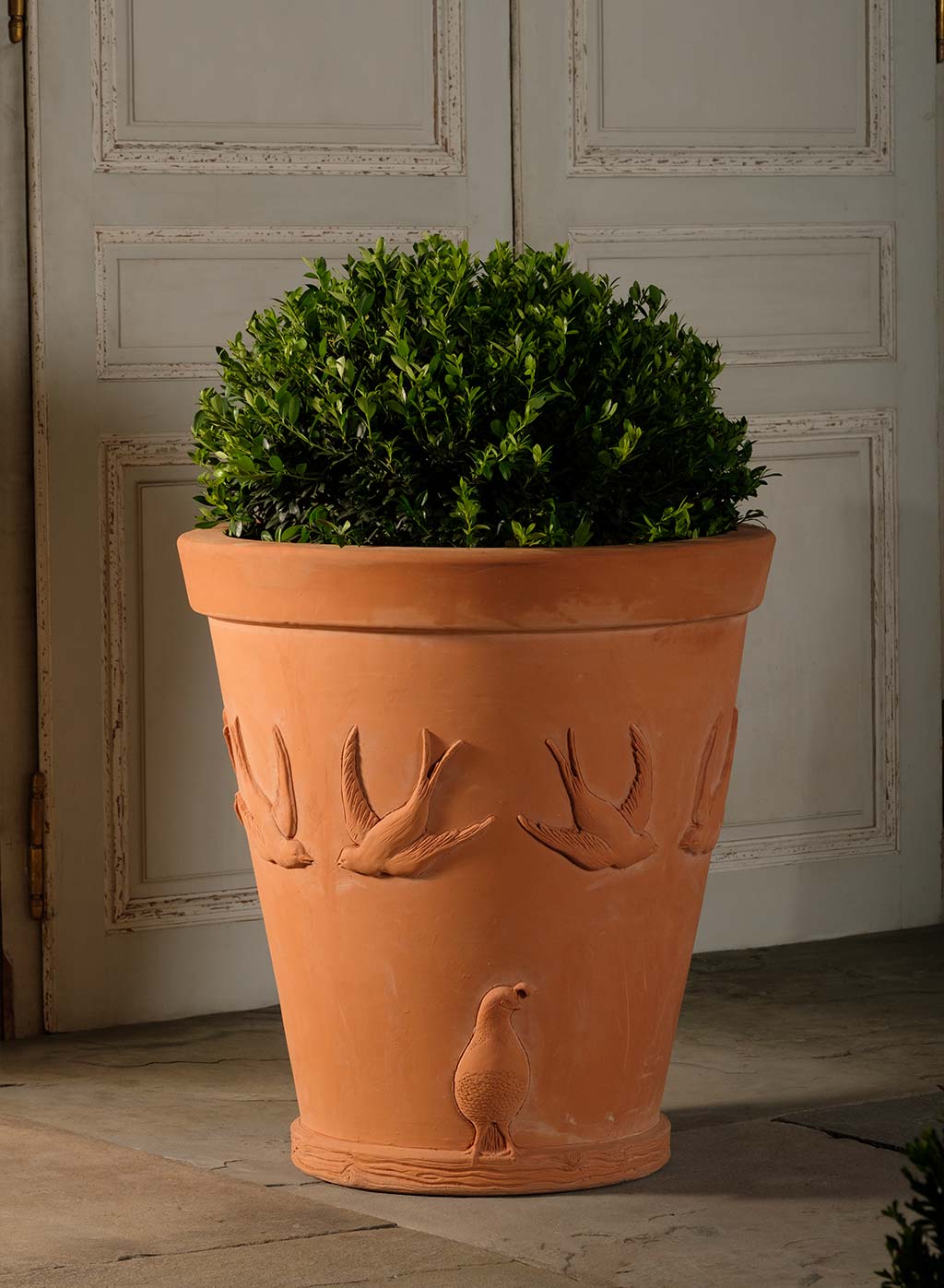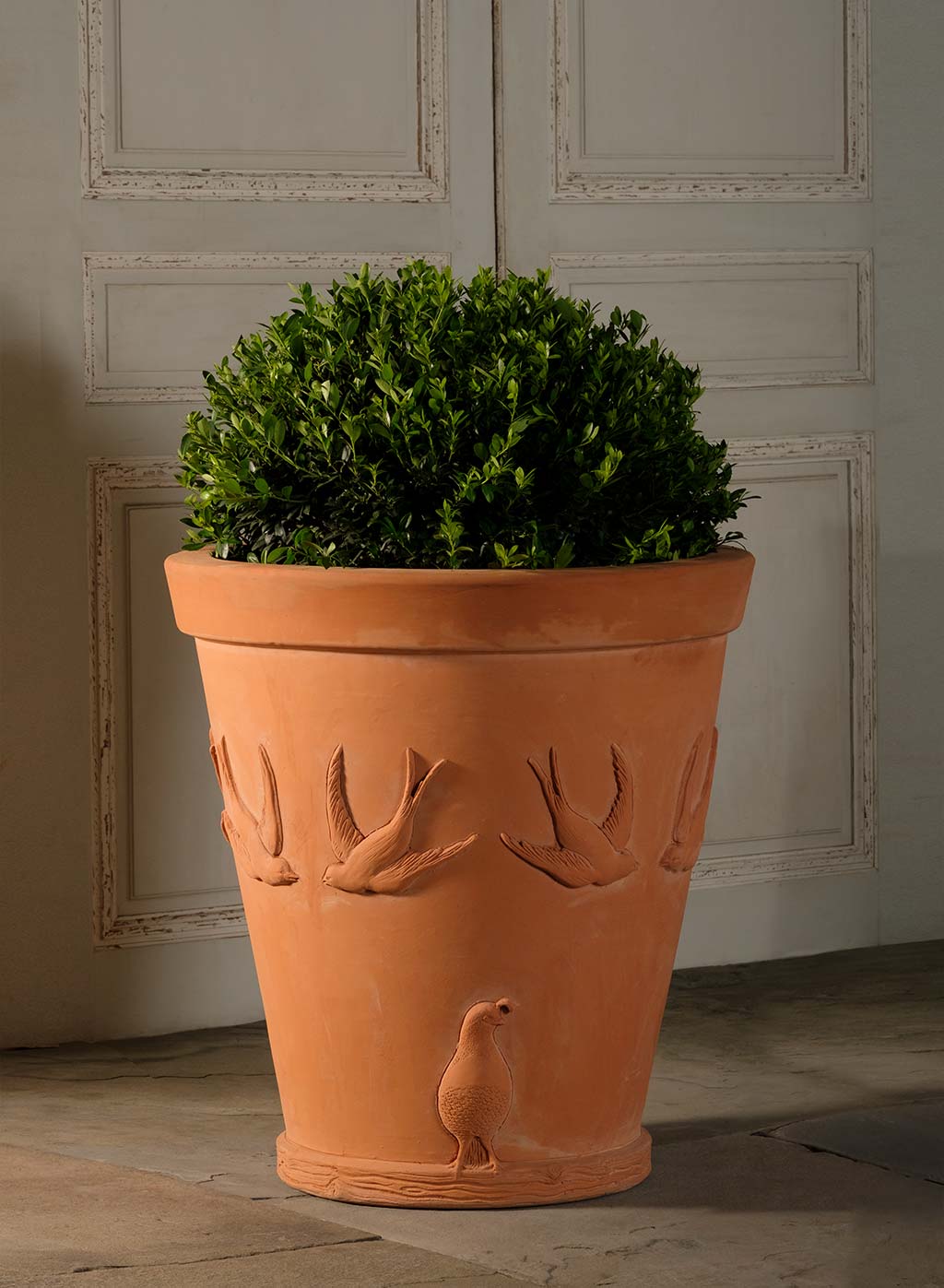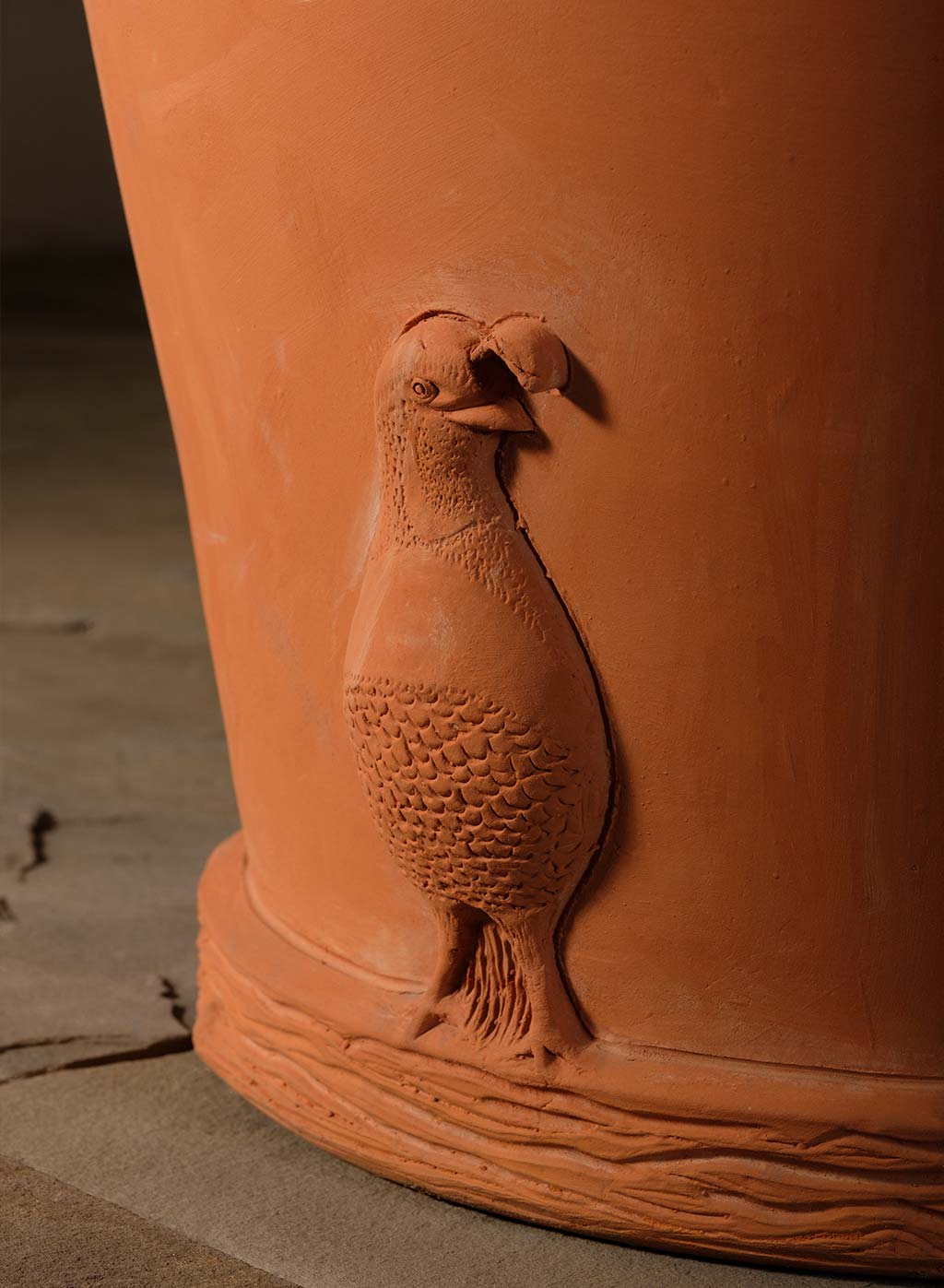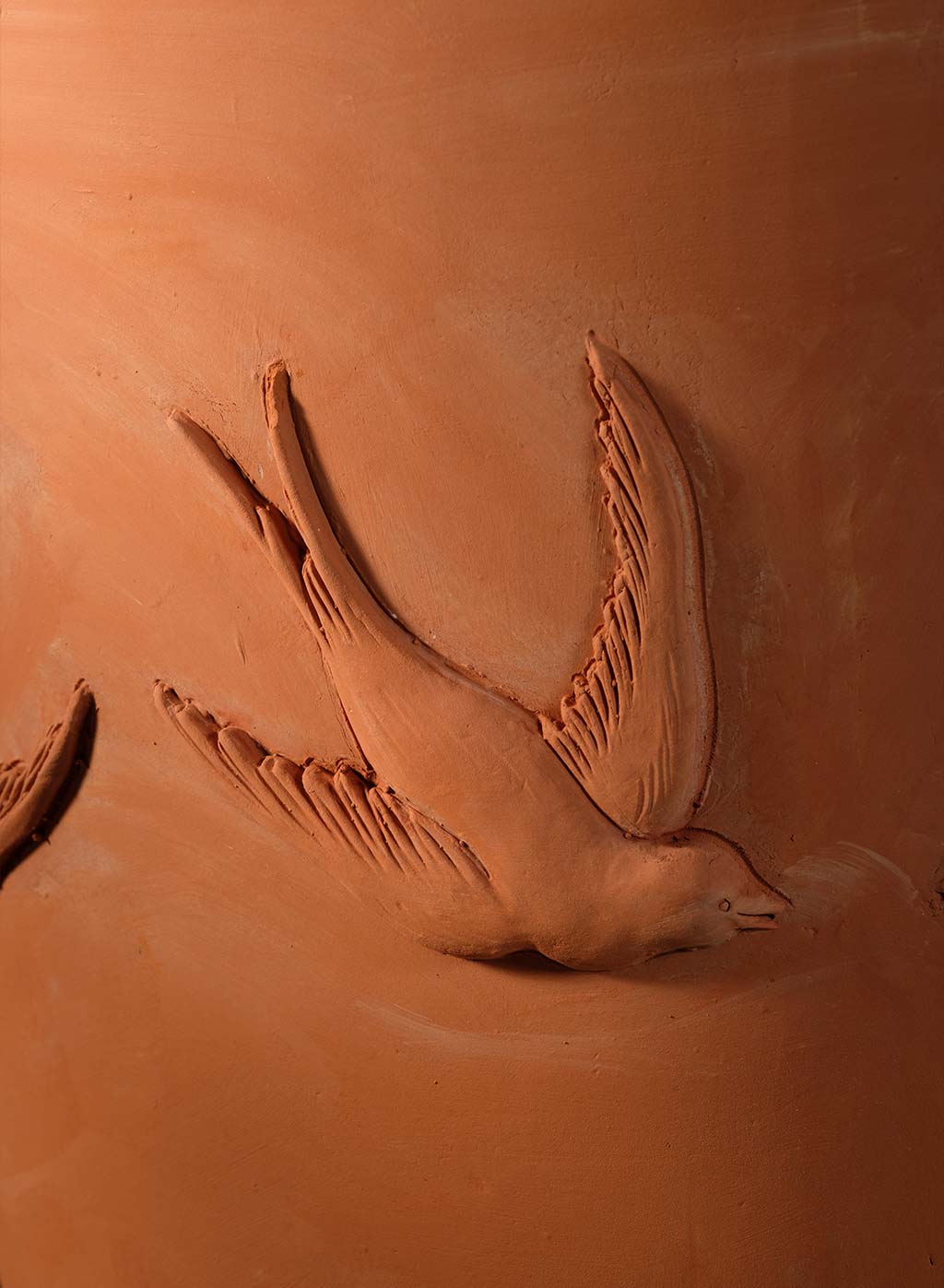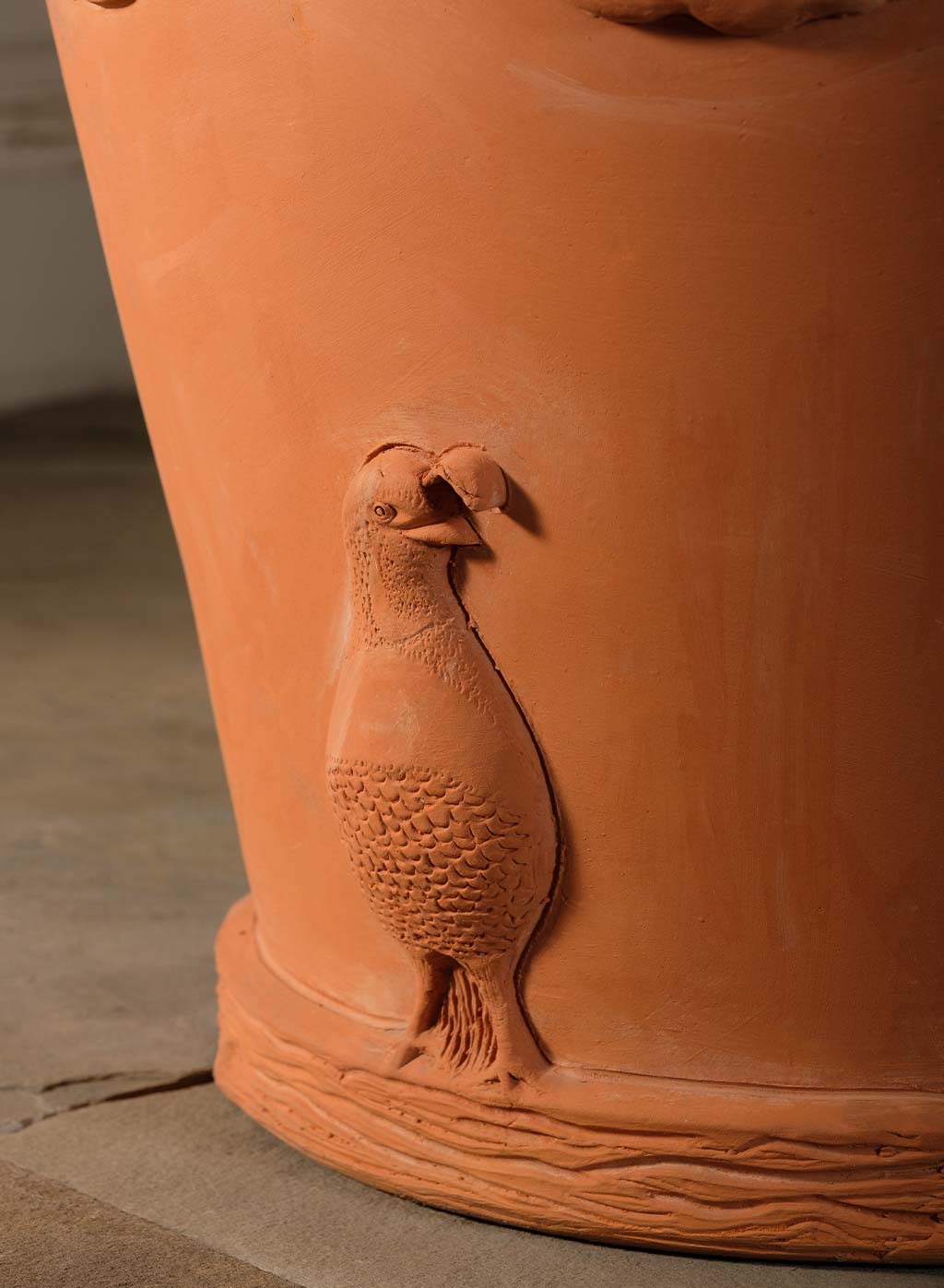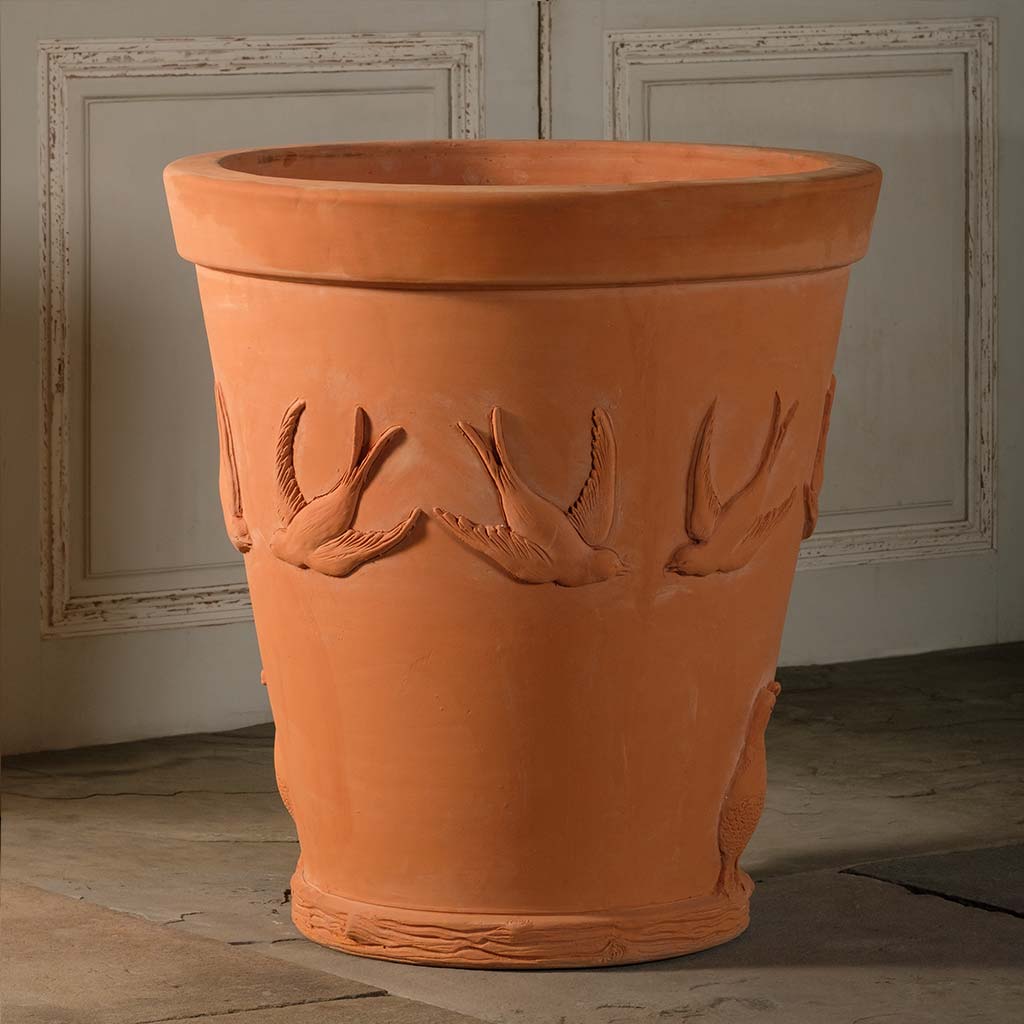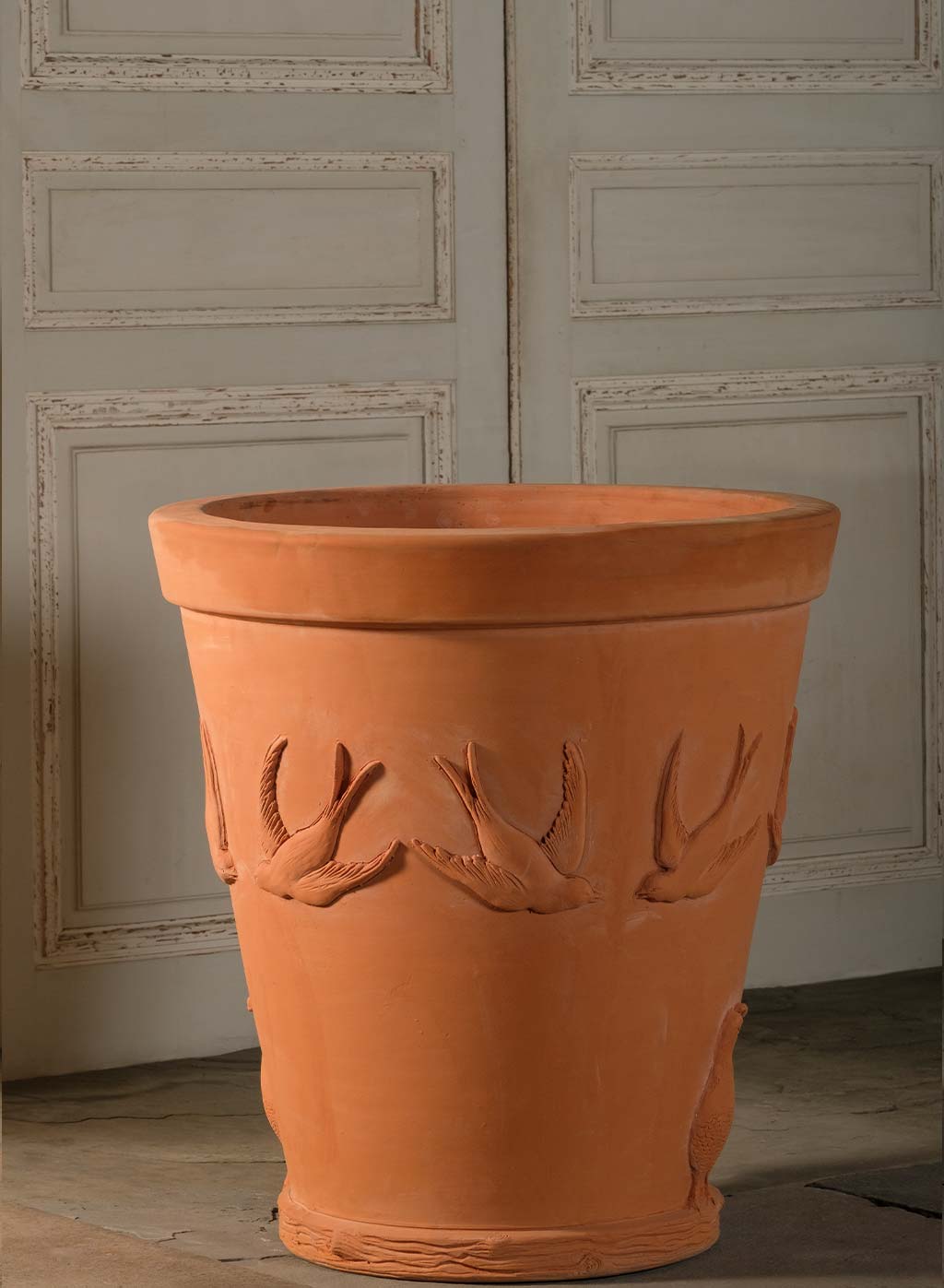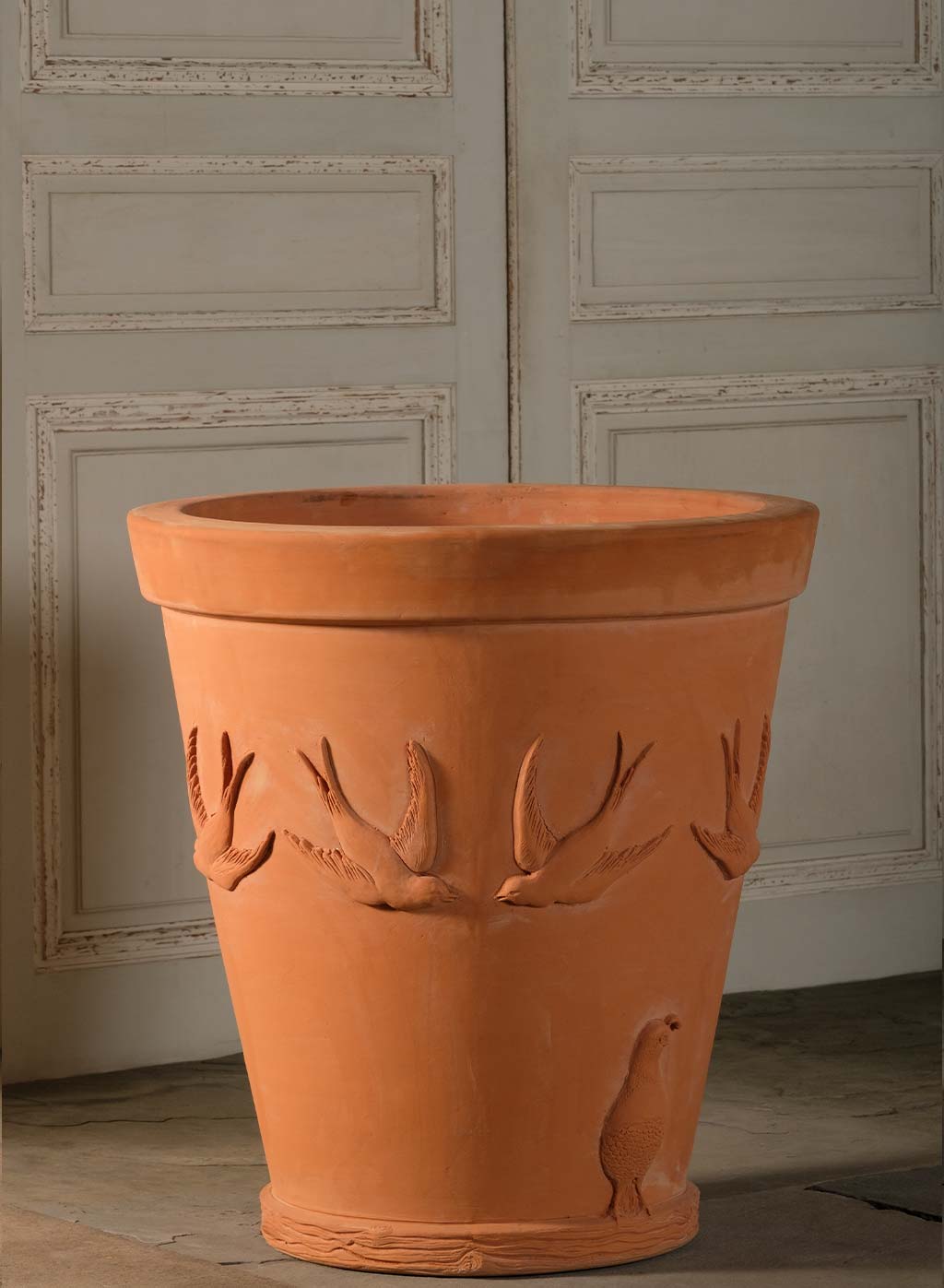 Bird Pot by Richard Hartlage
Landscape designer, horticulturalist, gardener and bird lover, Richard Hartlage brought together all of his passions in this series for The American Collection. As a lover of joyful design, Richard incorporated the beautiful things that inspire him in the garden. Traditional lines give the containers strong, functional forms. The birds, bees, flowers and trees create a modern and playful motif. Cheerfully warbling barn swallows swoop around the Bird Pot, and a stately California quail perches on the wood grain patterned rim. Honeybees buzz around the Bee Pot grounded by honeycomb. Trilliums delicately encircle the Hanging Flower Pot. The Tree Pot is ringed by a chain of native dogwood flowers, and white oak acorns line the base where a sweet songbird, the titmouse, rests.
23.5"Ø x 25"h (19.5"Ø)
Measurements in parentheses refer to interior diameter; all other numbers refer to exterior dimensions.
Handmade, frostproof, Italian terra cotta planter.
WEDGES - Large
SAUCER - 16"
Item's size and weight require Freight shipping service, calculated and confirmed at Checkout.
Seibert & Rice Fine Italian Terra Cotta pots are the highest quality terracotta pots available in the world. They require very little maintenance and should last for generations. These Italian terracotta planters are frost proof and can be left outdoors year-round full of soil.